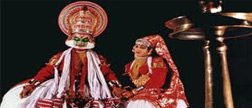 Tourist places in kerala
A world famous Krishna temple is located in the town of Guruvayur in the Thrissur district of Kerala. It is one of the most important places of...
More...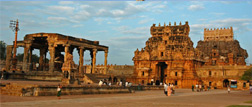 Tourist places in Tamil Nadu
The Brihadishwara or Peruvudaiyar Koyil also known as Rajarajeswaram at Thanjavur is the first complete granite temple and a brilliant example...
More...
Welcome To Sherine Travels
Sherine travels
was established in the year 1996. We are premium tour operators
providing world-class holidays in South India especially in Kerala and Tamil Nadu.
Our buses are running on roads since two decades we offer excellent services
and tailor made tour packages. Timely and perfect tour planning are the hallmarks
of our success.
Read More...
Our Tours
| | |
| --- | --- |
| | South India packages |
| | |
| --- | --- |
| | Kerala packages |
| | |
| --- | --- |
| | Tamil Nadu packages |
| | |
| --- | --- |
| | Special packages |
| | |
| --- | --- |
| | Honey moon packages |
| | |
| --- | --- |
| | Students packages |